Welcome on the homepage of the cattery d'Hibernia, a place where you can admire and
learn a lot of things about Norwegian Forest Cats, these wonderful pets :-)
We have kittens born on June 26, 2017 (all booked),
please read carefully our kittens page.

We don't have kittens available for now, we wait for Queen and Moon Blue's heats (see plans page).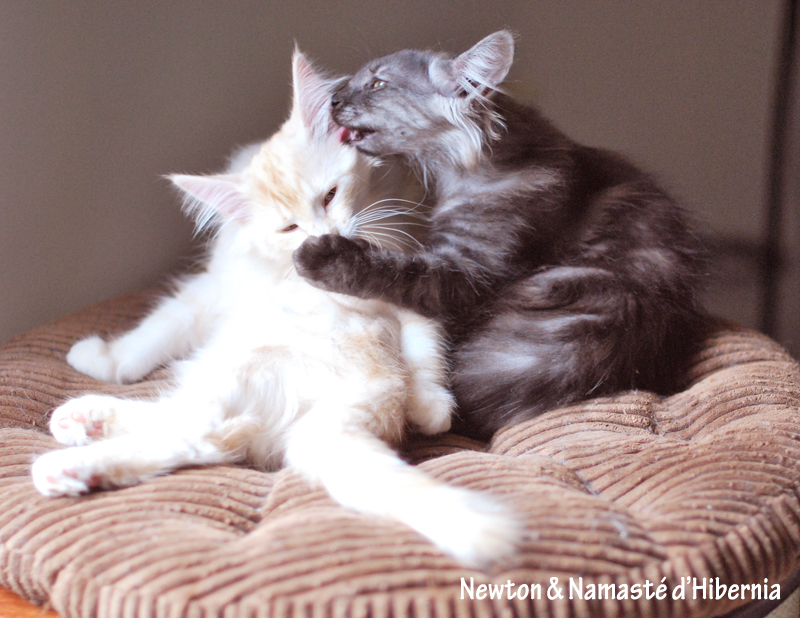 ---
Hibernia cattery is registered in FIFe since 2002,
and is member of the Cat Club Lyon Dauphiné-Savoie (FIFe)
of CCNF club
and also of the AIDS (LOOF)


You're very welcome to contact me if you have any questions.



Chatterie d'Hibernia *F
Cecile H.
74130 Bonneville, FRANCE.
Mobile (evening & WE) : +33 (0)6 08 76 79 42
Write me